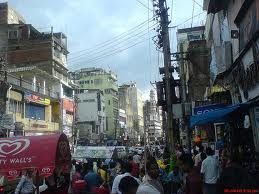 Being the largest city of northeast, Guwahati enjoys a special Status. A centre for all business activities and shopping thus attracting the people of northeast and Eastern Bhutan towards it. The origins of this City traces back to the 6th Century making it stand among the oldest city of the Country. Initially known as Prajyotishpura, Guwahati was the Capital of Assam till the 10th century.
Located in the foothills of Shillong plateau, the city is closer to the Himalayas and quite hilly also. Guwahati is an important destination for the tourist as this place has some interesting places to visit. The streets of Guwahati are usually occupied with tourist as there are many cultural and commercial markets across these streets. The bazaars in the City can load the tourist with best of the stuffs at reasonable rates. Amongst the more traditional places is the famous Pan Bazaar, while the Fancy Bazaar is a never to miss place for shopaholics as it is shopping haven with many wholesale and retail outlets. Amidst the other bazaars in the city lies the Paltan Bazaar, a commercial center in the heart of the city famous for accommodations, transportation and restaurants.
After shopping the travelers can move ahead to some historic places like the Uma Nanda Temple dedicated to lord Shiva which has its existence from the 17th century. The Janardana Temple, Bhubaneswari Temple and the Ugro Tara Temple are also some interesting places to visit. While the Navagraha Temple built on the Chitrasal Hill in 18th Century is the second highest hill in Guwahati. The Kamakhya temple which attracts pilgrims during the Ambubachi festival from all over the Country is also a fascinating place to visit in India.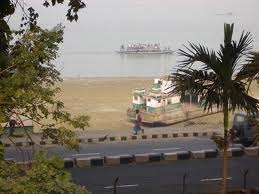 The Assam State Museum, southern end of Dighalipukhuri tank houses some important historic facts. A visit to this museum will guide the tourist about the journey of this city. The Basistha Ashramin the city is also a picnic spot near the Sandhychal hills. The Pandu a river port which lies on the south bank of Brahmaputra has a historic importance as this place was the entry point to Guwahati before construction of the Saraighat Bridge in the early 1960s. This cultural and historic city can be a wonderful experience for shopping and site seeing while holidaying in India.