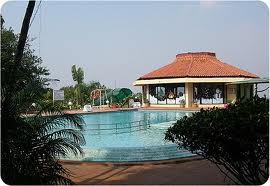 Festooned with utmost beauty, Khandala surprises the travel enthusiasts with its extraordinary scenery. Surrounded by green hills, valleys and attractive lakes this place in Maharashtra is a perfect place for weekend getaways. The luxuriant landscape of this hill station attracts tourists in a big way. The beautiful waterfalls and the lakes calm the visitors. Khandala has a splendid climate throughout the year but travelers prefer to visit this place in the monsoon season as this place becomes a paradise.
This is an exquisite hill station to visit with implausible sceneries of nature; one can walk through this picturesque and explore the beauty of nature. The journey begins with the historic Rajmachi fort surrounded by deep valleys and thick forest then reaching the Shrivardhan fort located at the east of Rajmachi fort is a true adventure. Moving ahead towards the Manoranjan Fort one can visit the famous Bhairavnath temple on the way. Halting at the Manoranjan fort the travelers can witness the real beauty of square lake which is filled with clean water all year round. People fond of mounting will never forget the experience of rock climbing at the Duke's Nose peak and Karla hills during vacations in India.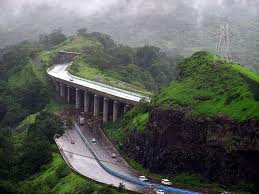 The Visapur Fort famous for its protective walls with intricate designs attracts the tourists with its insight beauty. While Lohagad Fort is the place where the famous warrior Shivaji kept the prisoners in the war of 1564, there is even a peculiar design on the walls of the fort is known as Vindhukata which can keep the visitor wondering. To the south lies the Tunga fort which was used to keep a watch on the other forts in that area. One can reach this fort by boat and visit the temple of Mahadev built on the Fort
Khandala, usually famous for its magnificent lakes has a series of them like the Tungarli Lake which supplies water to Lonavala City. The Pavna Lake is also one of the attractive lakes in Khandala. The Lonavala Lake constructed in 1876 is also beautiful spot to visit. The Valvan Dam has stunning garden at its foot where the visitors can relax themselves. The Bhushi Dam has a fabulous waterfall where one cannot resist itself to take a dip into the water.
The magnificent valleys and the beautiful surroundings entice the visitors to visit Khandala again