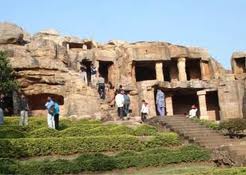 If you want one place where you can easily get into a conversation with your inner self and feel sublime at the same time, then it has to be a temple especially when talking about the land of southern India. Situated 17kms apart from each other, these Hoysala temples are often referred as one, as if they belong to each other. But when you visit them, you realize that both these temples have their unique identity. Built by the Dravian School of architecture, both these temples are quite different in appearance. The Hoysala temples are that much important to the South Indian architecture just like Pyramids are to Egypt. The temple of Belur is still functional but the Halebid temple is no longer used for devotional purposes.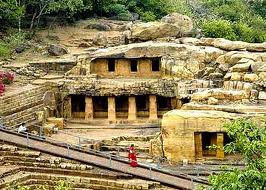 There is a huge difference between the temples of Northern and Southern India, the temple of Southern India barely have any light inside, the only light which illuminates the chambers is the light from the ignited diyas and the flame of the aarti.
Both these temples have carving of Puranas, the Upanishads and other mythological characters from the Ramayana and the Mahabharata. The delicate designs of these temples built by renowned architect Jakkanna Acharya can leave anybody spellbound. It is said that Belur's prime temple, Chennakeshava was built by the famous King Vishnuvardhana and the purpose behind it was to celebrate the military victories of the Hoysala dynasty. This temple is exceptionally huge and took more than hundred years to complete and the structural design is distant to the customary Hoysala style of the 12th century.
Pre-drawn moments spent gazing at the absolute verse in rock in the gloomy radiance. The best time of the day to visit these temples is just before the sunrise, at this hour of the day tranquility reaches its peak and one can feel eternal bliss.
The temples of Belur and Halebid are the best one remaining of the Hoysala temples and certainly the best ones. For those who want to experience the ultimate harmony between the known and the unknown, make sure you don't miss these temples while planning your vacation to India. The temples of Belur and Halebid are equally splendid like that of Khajuraho, and will leave you with a desire to come back for a second visit.