India, for its still preserved culture and custom is regarded as the favourite tourist destination amongst most of the tourists from all over the world, which in itself is a great achievement for India. With a mixture of modernisation, the touch of colours, festivals, diverse culture and custom, India has a large number of population sharing various cultures, religions and customs. Almost every part of India has something or the other to attract every visitor but North Indian destinations rare the most commonly visited places in India. India is the only country blessed with all types of landscapes, cultures, traditions and people living in one country sharing all the traditions and culture with them. This is the reason; India has too much to offer its visitors coming from throughout the world.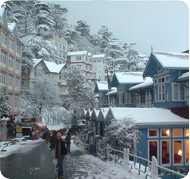 Tourists usually get attracted towards the North India region because here they could find many enchanting tourist regions of India. North India tour offers natural beauty, heritage monuments, places, forts, Ayurveda, yoga, wildlife and so on. The states of North India include a set of states like Delhi, Himachal Pradesh, Jammu and Kashmir, Punjab, Rajasthan, Uttar Pradesh and Uttaranchal. All these states are a wonderful place to relax in the sheer natural beauty exploring the evergreen nature and environment. Additionally, every state shares an interesting history.
When it comes to visit the best places of North India, there are few tourist destinations that should not be kept unseen like the Taj Mahal, various Hill Stations, Treks, Wildlife, Kumbh Mela, Pilgrimages and Palace of Wheels. Exploring the beauty of Himalayan region is a must as it is considered as the most beautiful and relaxing tourist destinations for tourists coming from all over the world. The majestic and mesmerizing beauty of the Himalayas will help you feel relaxed and calm and this will help bring ultimate joy and pleasure in your trip. In fact, nowadays many people are choosing North India as their honeymoon destination spot, which is absolutely no bad idea. Taj mahal which is situated in Agra brings ultimate joy in the trips as it shares the sheer beauty and amazing architecture.
Additionally, Taj Mahal is well-known amongst the love birds as it is a symbol of love because it was built by the Mughal Emperor—Shah Jahan, in the memory of his beloved wife Mumtaz mahal. Taj mahal is a superb tourist destination for travellers coming throughout the world as it is categorised under the Seven Wonders of the World. When it comes to wildlife in north India, we should not forget the Sariska National Park known for the in numerous variety of wildlife creatures.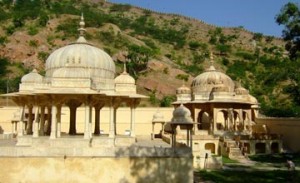 Varanasi is also a good tourist spot. Also called 'holy city of India', 'city of Lights', and 'the city of Learning', this is a religious place and would loved by tourist close to religions and their importance.
Last but not the least is the Valley of Flowers National Park in the West Himalaya. Being a home to many rare and endangered animals and rugged mountain wilderness, this is a good tourist spot and is adventurous too.
So make sure to visit these hot spots of North India when you are on a tour to India.