India is a country of great historical places. With its strong and illustrious history, India always attracts people to view its excellent places. If you are interested in visiting India for the first time in your life then you need to choose a tour. There are several tours available for the foreigners. You can visit the famous hill stations, amazing snow falls, the beautiful sea beaches and also the great desert. However, if you are really interested in history and wanted to explore it more then you should choose the historical places.
The golden triangle tour can be the best tour plan for you. It is the most famous tourist plan in India that helps you to witness the beauty of this country. With the help of this tour you can visit three most popular cities of India that has great historical importance. Delhi, Jaipur and Agra are the part of this tour. These cities are unique in their beauty. From several forts to tomb you can see many things in these areas. These places are rich with its glory and grandeur.
Delhi – the great historical place: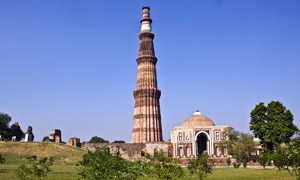 Now you must be thinking that why should you visit Delhi? Well, Delhi is the capital city of India. In every part of this city you will find something unique creation. So, it is the part of this golden triangle tour the unforgettable tour of India. The scholars say that they have found its genesis in the epic of India, Mahabharata as the capital city of Pandava brothers Indraprastha. Now the city has transformed into a new image.
The city offers several flavours as well as colours of India's wide composition. Delhi is such a city that can completely awestruck you. You will be impressed, fascinated with the every corner of the city. You will love the city. There are a number of places to witness such as the India Gate, Jama Masjid, Kutub Minar, Laxmi Narayan temple, Bahai Temple, Jantar-Mantar, Red Fort, Chandni Chowk, Akshardham Temple and many more. You can find the old as well as new Delhi at the same time.
Agra – a place of forts and palaces: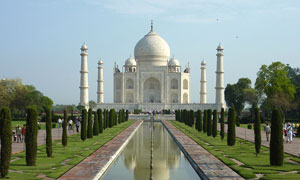 Agra, the land of Mughal empires is highly popular for its several beautiful places. History and culture is at the every part of this city. The famous Mughal Empire Akbar has made a number of palaces to enrich Agra. It is the place of palaces. The old architecture of this city will definitely amaze you. It is the best place for those students who are involved in architecture. Being the heritage of Mughal dynasty, Agra offers many beautiful tombs, forts and mosques. The famous Taj mahal, Fatehpur sikri, Agra Fort, Akbar's Tomb, Moti Masjid, Sikandra Fort and Jodha Bai Ka Rauza are always attract people in this city.
Jaipur: beautiful city of India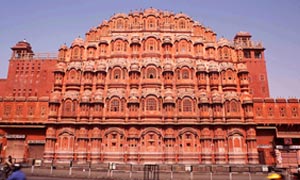 Another most popular historical place is Jaipur. So, while you are visiting India you must take a view of this city. Being a part of the golden triangle tour the unforgettable tour of India, Jaipur offers several amazing places. You should definitely visit Hawa Mahal, Amber Fort, Jal Mahal, Jaigarh Fort, City Palace and many more places.