Here is the famous Indian Festivals & Celebrations
Maha Kumbh Mela:  Earlier in February 10, 2013 this mega event took place in the north part of India. This festival was the greatest of the events held in this year due to its specialty that the particular day was considered as the most auspicious one by the Hindus since it has occurred after 144 years. The special planetary alignment will happen again only after 144 years.
Hindus believe that during the auspicious day of 'Maha Sivarathri' if they take bath in the Holy Ganges, all their sins will get washed away and they will become pure souls. The holy bath or dip must be taken at the confluence where the rivers Ganges, Yamuna and Saraswathi meet in Allahabad.
On the special day on February 10, 2013, more than 100 million people visited Allahabad and nearly 30 million took their holy dip on that single day. These Kumbh Melas occur once in twelve years. Indian cities Haridhwar, Nasik and Ujjain regularly host these festivals. Read Allahabad kumbh Mela 2013
Apart from the annual kumbh melas, there are half-yearly and once in three months melas also celebrated.
Janmashtami: This festival is celebrated on the birthday of Lord Krishna.  It will happen in August or September and Mathura in Uttar Pradesh of India which is the birth place of Krishna will be like heaven during this period. All through the city and around temple areas there will be heavy decorations. Musical dramas, discourses, discussions, songs and dances will be held to celebrate this festival. Not only in Mathura, people all over India will be celebrating Krishna's birthday in their homes every year.
Ganga Sagar Mela: Thousands of Hindus visit the Sagar Island where river Ganges meets the ocean at this day during the middle of January.
Sonepur Mela: This is actually cattle fair to commemorate the prehistoric battle held between the crocodiles and elephants. This is the largest one in the whole Asia. Not only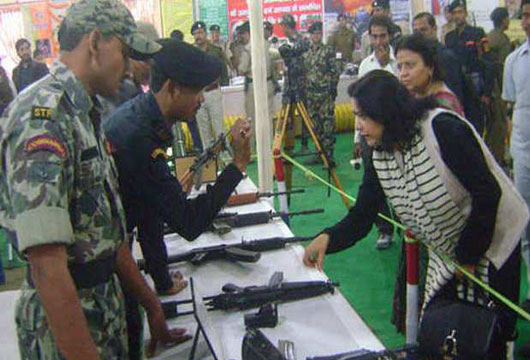 the cattle but also all the living beings that stepped off Noah's Ark will be in the fair along with thousands of pilgrims who take bath in the river. This is held during November or December near Patna in Bihar.
Rath Yatra: This is a spectacular festival held in November in Puri of Odisha. Very large sized chariots with Lord Jagannath, his brother Balbadhra and his sister Subhadra will be hauled from the temple to the beach in Puri all through the streets.
Shiv Rathri Mela: This is held between February and March in Mahadeo Temple in Pachmarhi, Madhya Pradesh. More than 100,000 pilgrims and saadhus attend this festival.
Trissur Poornam: This is held between April and May in Trissur, Kerala. The top most festival of Kerala where dozens of elephants decorated with spectacular jewelry will parade in procession.
Ganesh Chathurthi: Held between August and September, this festival is celebrated all over India and most popular in Mumbai. This is the birthday celebrations of the Lord Ganesh, the elephant head god.
Durga Pooja: This is most famous in Kolkata during October. The ten armed goddess Durga is worshipped during this festival with much galore. More than thousands of statues are taken in processions and immersed into Holy River Hooghly amongst firework explosions, dance and music.
Pushkar Camel Fair: Even the desert cities of Rajasthan are in way behind the other cities of India in celebrating festivals. More than 50,000 camels and cattle a
ccompanied with traders and pilgrims make the occasion a grand one during early November in Pushkar, Rajasthan. read Pushkar desert festival